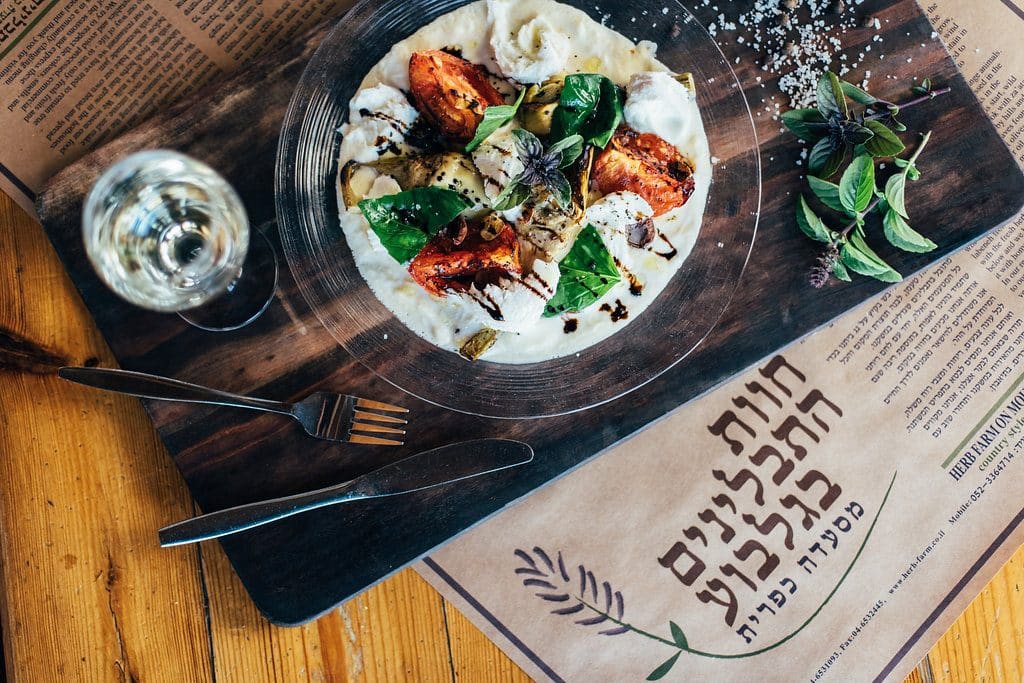 Gilboa Herb Farm
Israeli Rustic Restaurant.
A restaurant of unique dishes. The menu is comprised mainly of meat, Israeli and Mediterranean cuisine, varied and suitable for all types of entertainment: a romantic meal for two, a family meal with the kids, breakfast, a business's dinner and more.
Gilboa Herb Farm Restaurant is located on Mount Gilboa, an impressive wooden structure in alpine style.
The restaurant overlooks the scenic expanse of the valley. From the restaurant you can see the mountains of Nazareth, Mount Carmel, Mount Tabor and Mount Hermon.
The restaurant is located next to the herb garden of dozens of different types of herbs and spices.
The restaurant can conduct various events (up to 100). Larger events are held in the garden of spices farmyard.
Every Friday a rich and luxurious breakfast is served.
Every Wednesday there is a "Concept Evening" in the restaurant – Special meals associated with a certain topic, lectures and other performances.
It is possible to have cooking classes in the restaurant that include learning and preparation of dishes and a lecture on nutrition and healthy lifestyle.
Combo Meals: Monday to Thursday 12: 00-17: 00
Phone: 04-6531093
Location: Derech Nof HaGilboa, Highway 667