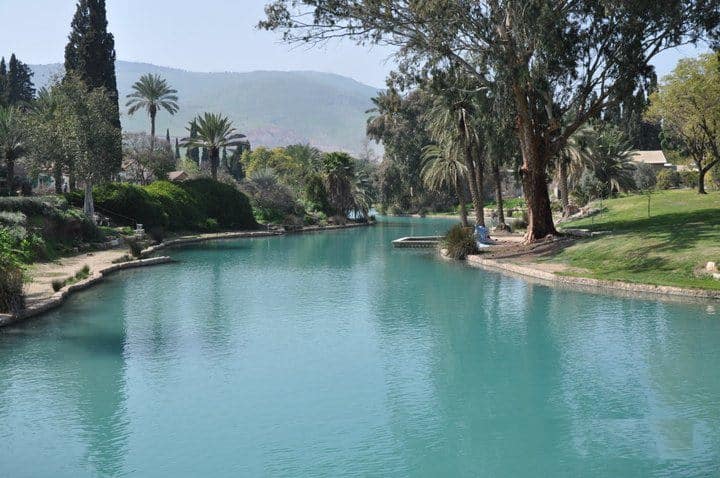 Gan HaShlosha National Park – Sakhne
Set at the foot of Mount Gilboa lies one of the most renowned and touristic resort in Israel. In the center of the park there is a spring gushing below a natural pool, decorated with beautiful waterfalls and stone bridges. The warm pool water (28 degrees) enables pleasant bathing all year round.
The pools are surrounded by spacious shaded lawns, trees and water slides for children. For your convenience there are also: grills, picnic areas, a fine restaurant, snack bars, changing rooms and toilets.
Other attractions in the park:
• An old flour mill powered by water
• Museum of Regional and Mediterranean Archaeology
• A restored Tower and Stockade site
Activity time
Summer Time
Sunday-Thursday, Saturday – 8: 00-17: 00
Friday – 8: 00-16: 00
July August
8: 00-17: 00 every day of the week
Winter Time
Sunday-Thursday, Saturday – 8: 00-16: 00
Friday – 8: 00-15: 00
Phone: 04-6586219