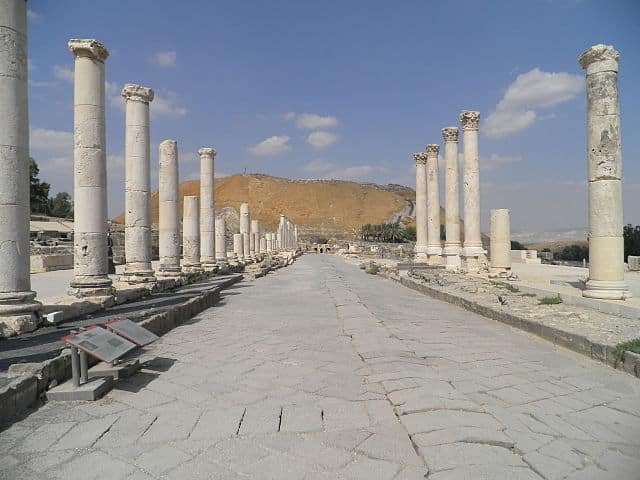 Beit She'an National Park
Roman and Byzantine ruins of an ancient city: a magnificent theater, baths, fountains, an amphitheater, colorful mosaic floors, public buildings, temples of Dionysus the god of wine. And even though, an earthquake put an end to this city, 15 years of excavations and restoration revealed it.
Towering over all of these is a high mound that housed the biblical Beit She'an. Nahal Harod stream, with its flowing waters all year long, flows right in the heart of the National Park.
Beit She'an National Park also presents a spectacular light and sound show.
Location: The national park is located in the city of Beit She'an, you will find directional signs to the site at city entrances.
Opening Hours
Summer Time
Sunday-Thursday and Saturday 8:00 to 17:00
On Fridays and holiday eves 8:00-16:00
Winter Time
Sunday-Thursday and Saturday 8:00-16:00
On Fridays and holiday eves 8: 00-15:00
Erev Rosh Hashanah, Yom Kippur and Passover eve: 8:00 to 13:00
Phone: 04-6587189